hi all, here are the cards that i've finished. Sent them to PBCGE… now. they're still going.
I've been having the starting symptoms of a migraine coming and going all day (to the point of going home and enjoying my warm cozy bed and dark dark room) so if I fuck up images etc on this post, ye be warned.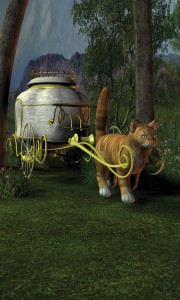 put some slightly creepy eyes on, and fixed up the nose (the render made it sink into the head for some reason, and I couldnt fix it.)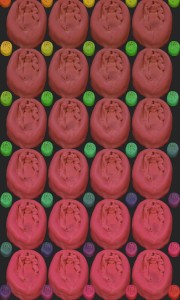 I should really make this into a fabric pattern.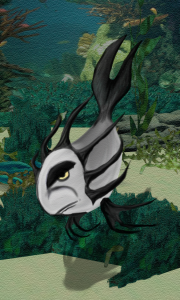 You could fry this in it's own greasy tendril thingies.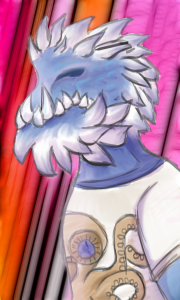 i've gone with this one, have put a very faint texture over the head, not really noticable, but I know it's there.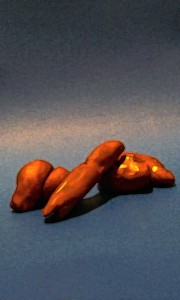 and lastly, the cat poop brooches.
inspiration taken from my own feline stinker.
I think that was all of them – if not.. shit.